One of the most exciting things people can do for fun is going on a camping trip. This is one of the best ways you can interact with nature and enjoy your time with friends and family. This will help you and your family or friends to break from the daily hustles of life.
Now, when you are deciding to go camping, there are a number of things that you have to do to prepare for this event. You cannot just wake up one day and decide to go for a camping trip. It is a process that has to be planned for and properly executed. You will need to make prior preparation for tents and other camping gear that is necessary for your comfort.
You see, these tents will help shield you from the harsh weather and provide the right shelter for the duration of your camping trip.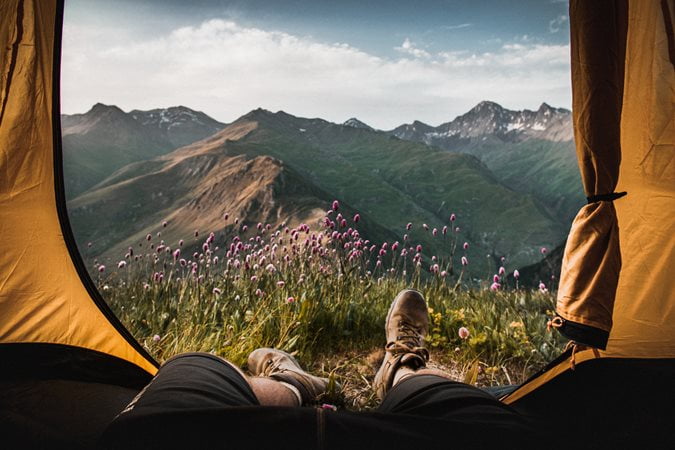 Here are 4 things you need to do to prepare for a camping trip:
1. Decide on when and where to go camping
You need to make a decision on the venue and time of the camping trip well in advance. This will help you to plan and ensure that you have all the necessary supplies for the camping trip. How will you reach your camping destination? Are you going to use a bus, a train, or other means? Will you need tents for the camping trip? If so, how many are necessary for your group? You also need to make the right decision on the time for the camping as it will have a direct bearing on the activities you can engage in.
2. Have the right camping gear
You need to ensure that you have the right equipment and camping gear for you to have the best experience. You need basic items such as sleeping bags, camping tents, clothing, bedding, flashlights, soap, and so on. It is important that you make a list of the items that you need for your camping trip so that you can have the best time. You will need to ensure that all these items are packed. This way, you can be assured of a comfortable camping trip.
3. Make proper planning about food
Camping is a strenuous activity. As such, it needs one to ensure that they have the right energy giving foods for their camping trip. You may have to undertake exercises such as swimming, hiking, and even biking. You have to be aware of your body's energy demands during this period and plan for it appropriately. You need to carry enough of the right foods. You may also decide to carry some cooking equipment so that you can prepare some hot meals.
4. Health, safety, and security
You also need to plan and anticipate that anything can happen to you while on the camping trip. The fact that you will most likely be camping in the wilderness means that you could suffer insect stings and other kinds of challenges that are possible in the wilderness. As such, you should carry things like insect repellents, stun guns and also get immunized for things like zoonotic ailments.