Running a business can be at times too much and can lead to frustrations. When you are stressed, the input may be low and inefficient leading to greater losses down the line and this is not good for business. In order to be on the safe side, you need to have trustworthy help to deal with other technical staff as you concentrate on the management of the business. One of these departments is the IT department.
You need to be fast in the networking process of marketing your business and technical difficulties and frustrations such as slow speed internet or network failure should be not a hindrance to your success.
It is for this reason that you need to find a good and a reputable IT support group that will deal with all the network technicalities as you concentrate on other staff. However, you should not be overcharged as it will have a great impact on the production costs.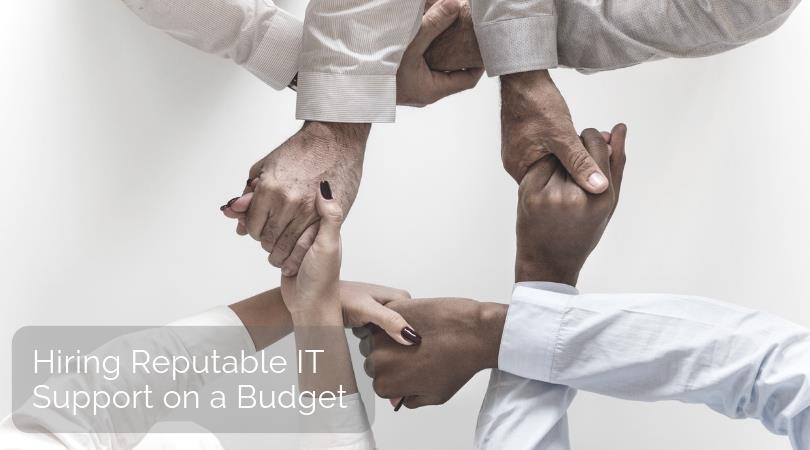 Here are some of the few tips you should consider when hiring a reputable IT support on a budget:
Their experience. This is important as experienced IT support group will provide more and efficient results in the business rather than beginners in the industry. You need to do a background check on the IT support group you are hiring to gauge and see if they can be able to handle the problems when they arise.
The services offered. There are many and different IT problems that can occur and not all of them can be solved by a specific IT department. For this reason, you need to know the type of difficulties you experience and see to check if they are among the services offered by the IT support group. This way you will only deal with one IT group and not several which can be challenging and expensive.
The professionalism. Before hiring an IT support group, it is import to test their level of professionalism through communication. The communication can affect your business either positively or negatively. This can be deduced by how they dress for work and how the communicate to you and to themselves when at work. The language used should be courteous and respectful to show professionalism.
Their response time. This is a major tip to look at. The time taken to fix a problem and how they handle an emergency problem. A good IT support has a 24/7 available services and a fast response time. This will mean that you will not be losing money and clients because of a technical issue. The IT support group will be able to handle and control the situation as fast as they can and it will be business as usual.
Dependability. A good and a reputable IT support should be always dependable to deal with all the technical problems at all times. This will pave way to a long-life partnership that will continually advance the business and raise it to higher levels. A dependable IT support group will assure you peace of mind as you run the business.
When you are looking for a reputable flat rate IT support team, consider the above tips and qualities for the success of the business.